Predoc Course
The Predoc Course provides an introduction to the wealth of research fields, methods, and approaches available within our program.
In exploring our research mission, increasingly complex questions arise, at different scales from molecules to organisms, often requiring an interdisciplinary merging of experimental and theoretical approaches. The course aims to foster interaction and cooperation, encouraging PhD students to think beyond their own research fields and to cross disciplinary and institutional boundaries.
The IMPRS-CellDevoSys recently pioneered a new model for the Predoc Course, with one week devoted to exploring each of the 4 broad research areas in our program: Biology, Biochemistry, Biophysics, and Computational Biology. The mixture of lectures and practical sessions are intended to introduce new PhD students to the program faculty and their respective research approaches. Moreover, the PhD students also engage in knowledge exchange with their peers, according to their educational background and expertise.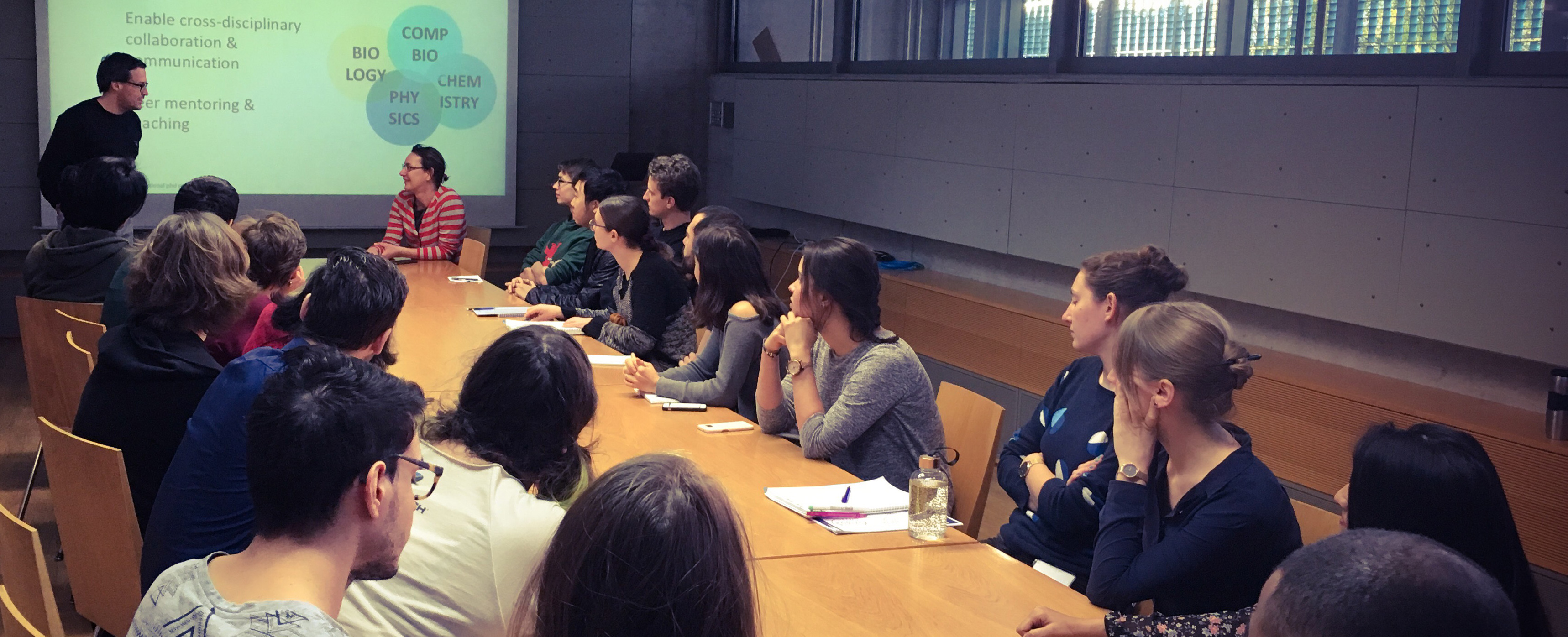 Applications are welcome anytime.